Today's post will be all about the tv shows that are not necessarily popular, but definitely deserve a lot of praise (IMO, of course!). So if you wanted a new show to binge-watch this summer, but were coming up empty, this is the right post for you!
Eh, there's going to be a bit of a theme here, because I mostly watch crime shows. All though there's also 2 firefighter-shows in this list.
So let's go!
Chicago Franchise
Oh, this franchise! I just love it. I wish I came up with the idea. The Chicago franchise, also known as #OneChicago, follows the firefighters, police officers and medical personnel of -you guessed it- Chicago. Besides the calls they go on, the cases they handle and the patients they treat, it is largely based around the characters' personal lives and drama.
One of the best things is that every once in a while they have a crossover-episode where characters from each tv show (Chicago Fire, Chicago P.D. and Chicago Med) will appear in the other show's and most of the time, this means a storyline expanding over 3 episodes. I remember one crossover where Chicago Fire goes on a call, one of the guys gets injured and they all go to the hospital to show their support. Something happens there in the hospital as a cliff-hanger and it goes over into Chicago Med where they find out what happens and they try to keep control over the situation. However, it turns out to be a criminal case and the guys from Chicago P.D. come over to do their job.
It's just all so well thought out, I can't get enough of it. Which is a good thing, considering I have every season of all the shows on DVD.
Oh, once upon a time there was also Chicago Justice about Chicago's District Attorney and its legal team, but it got cancelled after one season.
With Fire, I am season 5. From PD, I watched 4 seasons and I think I am at season 2 with Med. I am watching it all in chronological order, so it's pretty awkward with switching the dvds from time to time.
Chicago Fire [IMDB] | Chicago PD [IMDB] | Chicago Med [IMDB] | Chicago Justice [IMDB]
FBI
I watched the first season within a few days and it definitely has become one of my new favourite crime shows. It's current, full of action and really focused on the procedural side of the FBI. The latter is pretty refreshing, as most "crime" shows become more and more about the characters, instead of their jobs. However, I do think they can use a little bit more of the personal scenes, as it really is the way you get to know the characters. For now, I care for them, but not as much as I normally do for characters I've seen a full season of. The episodes get more personal at the end of the season, but it's definitely something they can improve on.
The second season has already been out for a while, but I haven't found a way to watch it.
Hawaii Five-0
This show was around for 10 (!) years. I just started binge-watching it again last month (I already binge-watched this back in 2016, during my exam-time, oops) and it could have possibly been in the same week that the very last episode aired, and I didn't even know about it until I googled something about the show.
It's a really action-packed show, with a lot of shooting and fighting and what not. I am not here for that, definitely not. There are multiple things why I came back to this show to binge-watch it. For one, the cases are really well-thought out and even though I have watched all episodes from season 1 to 8, I only remember the ending of the episodes right when they happen. Secondly, the shots of the Hawaii are just amazing and it definitely makes me want to go there. They also address the Hawaiian culture a lot, which is really nice. But definitely the biggest reason for me to re-watch this show again, is the banter between the two main characters Steven McGarrett and Danny Williams. They argue like a married couple, in a really funny way and sometimes I'm laughing so hard that I forget it's just a tv show.
I have yet to watch season 9 and 10, though.
Station 19
This show is a spin-off of the well-known Grey's Anatomy. It follows the firefighters of Station 19 in Seattle. The biggest connection between the two shows is that Bailey's husband becomes the new rookie at the station in the first episode.
The main focus is on the daughter of the chief, Andrea "Andy" Herrera and her struggles to come out of her father's shadow and just all the boy problems. The calls the firefighters go on are really intense and the visual effects department really should get their praise. The cast is also pretty diverse, which is always a plus.
I haven't seen the 3rd season yet, but I am thinking about watching it within these two weeks, because I'm off of work and I can just sit and enjoy all it's glory (together with FBI's season 2, hopefully)
S.W.A.T.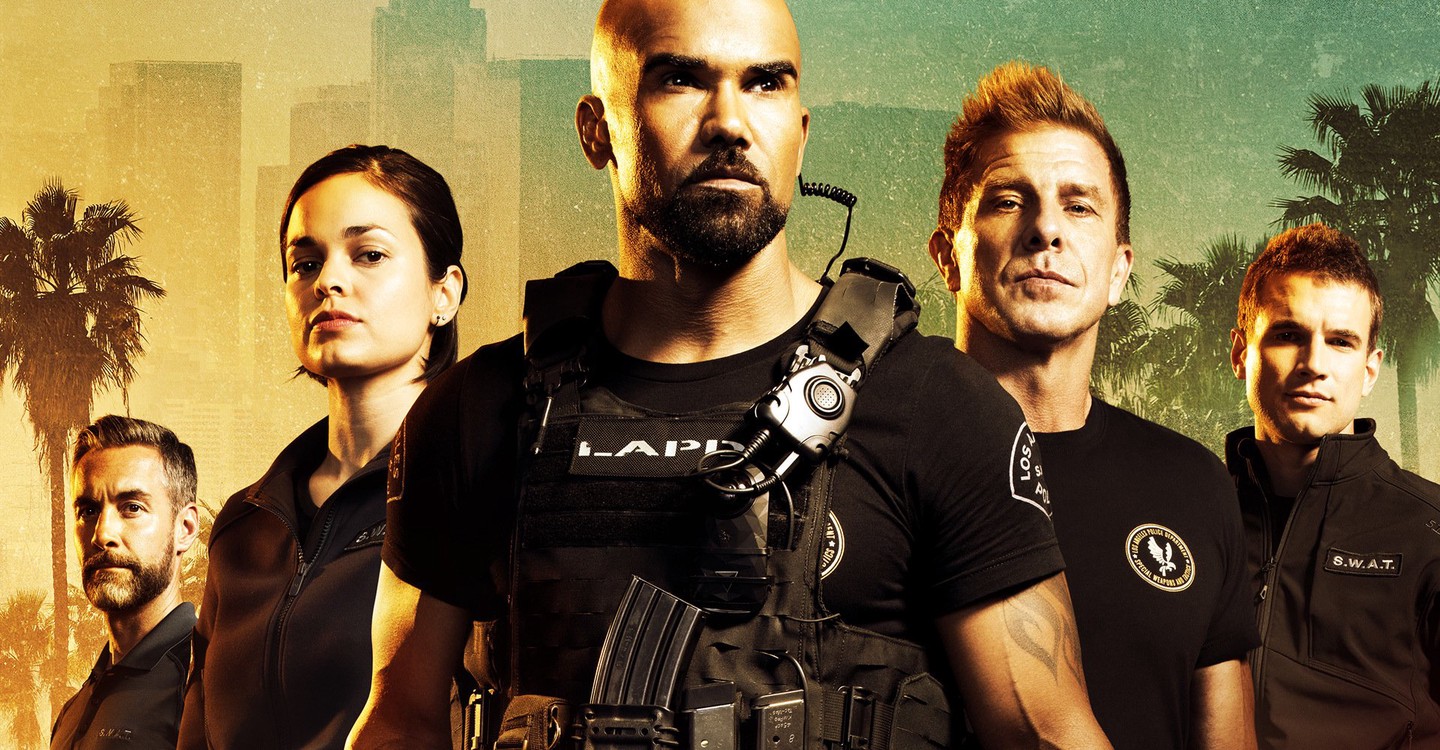 My interest for this show initially got sparked by the fact that Shemar Moore is the lead character. I watched him for seasons on end with Criminal Minds and always thought he didn't get enough screen time and now he has his own show, eeks! #proud
This show is about LA's S.W.A.T.-team that go out and solve some heavy crimes. The pilot starts the show in a way that's pretty daring of the producers, but definitely the reality for a lot of people and I think they handled it pretty well.
I haven't watched further than season 1.
---
What we can conclude from this post, is that I need to finish watching some shows. But I guess I just deny myself a good time and I don't want this stuff to end (even though H50 already did). I guess that explains my endless binge-watch of the first (few) seasons of every show I have ever started and then not continuing once I get more towards the end of a show. Definitely need to get better at this!
So, what do you want to try it this summer? Or do you already have some other binge-watching plans?